Big Brands Join The Sustainable Clothing Revolution
Jackson James was founded as a sustainable clothing brand. Sustainability, style, quality and ethics are core values of the business; however, not all clothing brands were founded with such principles primarily because they were established in an era where current global issues were not issues. It is encouraging to see so many fashion houses and clothing brand make the transition towards becoming more sustainable.  
Levi's recently announced their movement towards more sustainable clothing with their latest TV and online ad spot featuring Jayden Smith, the son of Hollywood actors Will Smith and Jada Pinkett Smith, and a celebrity in his own right having starred in movies like After Earth and The Karate Kid. Their powerful slogan "Buy Better, Wear Longer" echoes our marketing ethos of "Chose Well. Make it last. Shop sustainably". Having influencers such as Jayden Smith, Manchester United footballer Marcus Rashford and YouTuber Emma Chamberlain amongst others as the faces of their campaign heavily appeals to the Generation Z tribe, encouraging them to reduce their consumption footprint and move away from fast fashion clothing.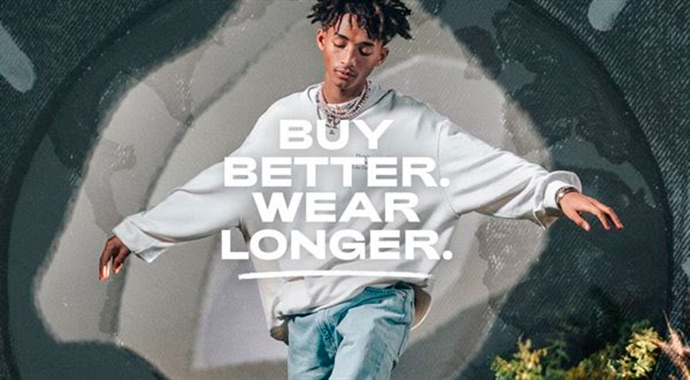 Prada is another big brand, which falls into the luxury bracket to join the sustainable revolution. This month we've witness the launch of their organic denim collection featuring clothing made from 100% GOTS certified cotton, utilising less water, less energy without a compromise on quality.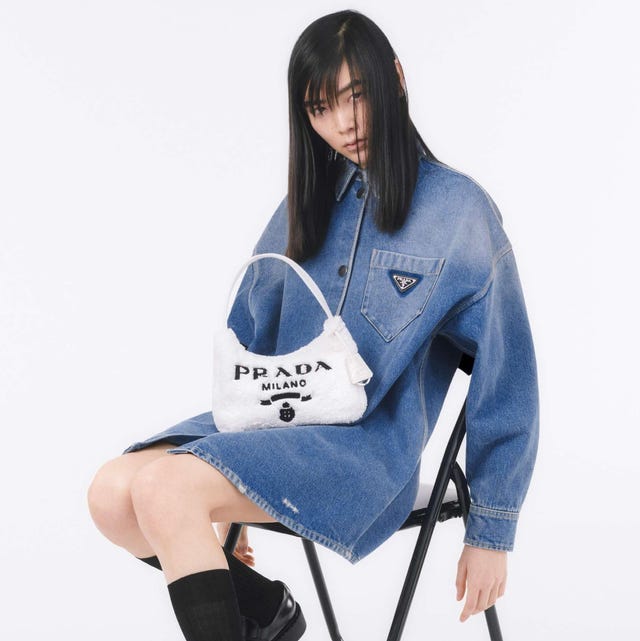 Nike is a brand that has been openly criticised for their production processes and it is refreshing to see they've taken onboard this feedback. Although the issue of modern slavery still looms over the brand, Nike have made positive moves towards sustainability with the launch of their "move to zero" sneaker range, arguably the most sustainable sneaker range on the market.
Everything about this product shouts sustainability, it is made entirely from recycled materials, revolutionising the way in which Nike sources it's raw products and the subsequent manufacturing process.
Not to be outdone by their footwear rivals, Adidas have also launched their sustainable Stan Smith Kermit shoes as part of their mission to reduce plastic waste and "Go Green".
H&M have partnered with brands such as Lee and high profile footballer and Arsenal fullback Hector Bellerin to launch sustainable collections, the latter collection combines utilitarianism with streetwear and has been simply entitled "Edition by Hector Bellerin"
It is great to see the fashion industry make this change; slowly but surely there has been a gradual and desperately required switch towards sustainability, eventually we hope this will lead to a complete reform of the fashion/clothing industry which is still the second largest contributor of global waste and toxic greenhouse gases on the planet.